Author: Veena Rao
Publisher: She Writes Press
Release Date: September 29, 2020
Genre: Contemporary/Literary Fiction
No. of Pages: 312
My rating:
Tara moves to the American South three years after her arranged marriage to tech executive Sanjay. Ignored and lonely, Tara finds herself regressing back to childhood memories that have scarred her for life. When she was eight, her parents had left her behind with her aging grandparents and a schizophrenic uncle in Mangalore, while taking her baby brother with them to make a new life for the family in Dubai.
Tara's memories of abandonment and isolation mirror her present life of loneliness and escalating abuse at the hands of her husband. She accepts the help of kind-hearted American strangers to fight Sanjay, only to be pressured by her patriarchal family to make peace with her circumstances. Then, in a moment of truth, she discovers the importance of self-worth—a revelation that gives her the courage to break free, gently rebuild her life, and even risk being shunned by her community when she marries her childhood love, Cyrus Saldanha.
Life with Cyrus is beautiful, until old fears come knocking. Ultimately, Tara must face these fears to save her relationship with Cyrus—and to confront the victim-shaming society she was raised within.
Trigger warnings: Parental abandonment, on page domestic violence (physical and verbal abuse), use of a transphobic slur.
Fair warning, this is going to be long. I have so many thoughts about this book and I want to unpack them all. Thank you for your patience in advance, kind darlings. 😀
I first came across Purple Lotus when I saw Sumedha's (The Wordy Habitat) review of the book; I knew I had to check it out and, reader, I wasn't disappointed! (mostly)
I buddy read this book with my lovely friend Shruti, who blogs at This is Lit, and it was great to discuss the book with her because we felt the same way about a lot of things in the book. You can read Shruti's review of Purple Lotus here.
Purple Lotus is an engrossing tale with themes of loss, love, the power of kindness, family values (specifically Indian), and believing in one's self. It also briefly touches upon the topic of Schizophrenia and how (badly) our society handles mental illnesses. I read the whole book in under 10 hours (that's like really fast for me 😂) because I could not put it down.
What I Liked
As you may have gathered from the blurb, Purple Lotus is about Tara, who is pressured by her parents into getting married to a stranger through an arranged match. At 28, it's already too late for her, they say. Her parents are facing pressure from the community to marry their daughter off and the pressure falls onto Tara eventually, who gives in and marries Sanjay. Sanjay, however, is an asshole neglects to arrange for Tara to go live with him in the US, for three years with no explanation whatsoever. This is until he randomly emails her one day and Tara is expected to drop everything and run to him, because that's what dutiful Indian wives do. There begins a traumatic and abusive marriage that's made even more difficult by the expectations of a patriarchal society.
The whole concept of arranged marriage hit close to home for me. Too close for comfort, tbh. Purple Lotus perfectly captures the essence of how arranged marriages work in a patriarchal society and how it is often shrouded in pressure and shame, always on the woman's side of the family. Always. I'm not saying arranged marriages are bad or they're doomed, not at all. But it's undeniable that the core concept of it is extremely patriarchal, casteist, and sexist in nature.
"You can take an Indian out of India, but you cannot take Victorian values out of an Indian."
Tara's anxieties and her inner turmoil came through effectively through the pages. She is not unfamiliar with neglect, thanks to her parents. But it hits her harder when marital neglect escalates to physical and emotional abuse. Even as her kind American friends encourage her to take the obvious course of action, she is conflicted about what her parents would say, what her community would say, etc. Predictably enough, her parents are dead against her getting a divorce and remind her often that it's on her to make this marriage work. "Laying guilt came so naturally to Amma," relates Tara at one juncture.
'Real happiness lay in selflessness, in sacrifices, in putting family before oneself. A good woman sought a life of character and dignity, not wilful pursuit of her heart'

Tara's mother to Tara.
In short, the onus of staying in a crumbling abusive marriage and upholding the "tradition" is on the woman and there is no other alternative available. After all that he did, Sanjay gets to walk away scot-free without so much as a peep; no accountability whatsoever. It's infuriating and terrifying. What hit me hard was the fact Tara's life is a mirror to many women's lives in the current society. It's the story of my friends, cousins, acquaintances, neighbors. It could well be mine tomorrow.
*clears throat* anyyyyway, back to the book review. I really liked how the author handled the portrayal of Tara's parents. The monumental role they play in the tiniest decisions Tara has to make in her life for herself, the way Tara's mother guilt trips her and resorts to victim shaming every time she tries to steer away from the tried and tested Indian way of life, and so on. The narrative switches between Tara's childhood and her present in a way it gives a complete picture of Tara's life so far; it makes it easier to understand and empathize with her. In fact, looking back now, Tara feels like an old friend rather than a character in a book.
I liked how the author makes Tara confront a difficult question a lot of us with stifling Indian parents have had at some point our lives.
"A lifelong feeling, entrenched in her gut, morphed into a question as it twisted its way up—had she taken her parents' love for granted, been needlessly merciless toward amma and cold toward Daddy for most of her life?"
However, the book does not offer any further wisdom on the topic. I guess the author wasn't any wiser on the topic than I am. 😐
A ward's ability to silently bear toxicity from their parents gets branded as "filial piety"; it's revered and everyone is expected to conform to the unfair standards. As individuals, one should have the freedom to recognize toxic traits in our loved ones and be able to call them out whether or not they affect us. This sounds simple enough in theory but it's far more cumbersome to put to practice, especially when the said loved ones are your own parents. We can only hope to break free from the toxic cycle and be better people. I think Tara succeeds in that regard. She rises up, challenges the very community that put her down and earns their respect. As protagonists go, Tara is a strong character, one whom you'd want to root for all the way.
Here are a couple of favorite quotes from the book:
"To the modern-day keepers of our traditions, I ask: Why is it always the woman who is instructed to try harder to win over her husband, to adjust, to stay silent, to make peace with the injustices she faces? When things go wrong, why can't she turn to her family? If she finally decides to stand up for herself, why does her family not stand with her? Why is the victim victimised even further? Why are no questions asked of the perpetrator?"
"The monster is not the perpetrator alone. The ones who breed him, the ones who victimize the victim—the relatives and neighbors and town people who judge unfairly—they are monsters too."
What I Didn't Like
There were pacing issues in the second half of the book, I felt like it noticeably slowed down after 70% or so. Maybe because there were a lot of happenings crammed in there, the narrative's focus shifted from Tara's thought process and went on to "tell" the reader what was happening. It was slow but not to an extent it got unreadable. One of this book's undeniable strengths is that it's very readable.
Okay, so there were a couple of other things that didn't sit right with me. I'll explain in detail below:
First, the treatment of the only Muslim character in the book. Zeenat only appears sparingly in the scenes where Tara's perspective switches to her past, but every time she does, she says mean things to Tara, making Tara uncomfortable. Tara is also strictly forbidden by her grandfather from playing with the"rickshaw wallah's" daughter. Zeenat's character is not given any scope for growth nor does she have any personality other than being a mean, jealous child. Whatever redemption (if it can be called that) she gets, later on, is more for Tara's benefit than Zeenat's. The scene goes on to showcase Tara's magnanimity, tying up another loose end from her childhood.
The problem here is, through Zeenat's character, the author injects the thinly-veiled Islamophobia and the casual classism that is commonplace in upper-caste Hindu families into the narrative; so far so good. but THEN, she plays to the stereotypes and makes the only token Muslim character mean. My question is, why make the character Muslim at all, what was the purpose? It felt unnecessary and very avoidable to me.
I should clarify here that I'm not Muslim myself, it just stood out to me so I had to talk about it. I'm aware that this book was written years ago but it's releasing in 2020. A contemporary book that's attempting to mirror the current society's problems has the responsibility to be self-aware and be cognizant of the socio-political climate in which its readers are going to be reading it. Why give in to stereotypes when you can easily make it positive? Especially since it's fiction and there are no limits to scope and imagination.
Next, there was a throwaway comment about Tara's caste made by her mom. She says to Tara "you belong to the warrior caste, so hold your high." Tara absently wonders if her amma had gotten it wrong, maybe she was "actually at the bottom of the caste pyramid." She also hastens to add that she "had no casteist bone in her body"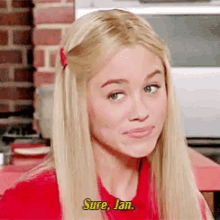 It doesn't end there; a few chapters later, Tara uses a casteist slur pariah casually while talking about herself. Now, I know that that word has become a common synonym to outcast and I may not have thought much of it if it wasn't established pretty strongly that Tara was an upper-caste woman. It just…didn't feel right to me. These issues could have been fixed easily with minor changes with the help of a sensitivity reader. The book would have been an uncontested 5 star read for me too.
All of this might sound extremely nit-picky but the central theme of Purple Lotus revolves around the empowerment of women and breaking taboos. There are all sorts of taboos to be broken in the modern Indian society and it doesn't do well to break only the ones that suit one's purpose. These are my opinions as a reader, please feel free to let me know if you disagree with me, I'd love to have a chat!!
I would have thought perhaps I'm overreacting about these issues but I'm glad I got to discuss my views with my reading buddy Shruti, who shared very similar opinions on this regard. Another reason for you to check out her beautifully nuanced review.
Overall, Purple Lotus is a rich story with beautiful writing and an absorbing pace; the characters are rounded, real, and relatable. I think the author did justice to the themes the story committed itself to. Save for the minor niggles, the book flows gorgeously. I would definitely recommend Purple Lotus if you're looking for a heartfelt story that you can lose yourself into.
Thanks to the author and She Writes Press for allowing me to read an advanced copy of this book via Netgalley in exchange for an unbiased review.
If you got this far, thanks a bunch for reading my rambly review! If you got this far by simply scrolling, why bruh? please read my review🥺
Does this book sound like something you might enjoy? have you read it already? Let's discuss in the comments!